CACHE Level 2 Certificate for the Children and Young People's Workforce (QCF)
This course is right for you if you are working or interested in working with children aged 0-19 years.
An allocated Eden Training assessor will visit you in the workplace every 6 – 8 weeks to plan with you, carry out observations and question you on knowledge evidence.
We will identify someone within the workplace who will act as your mentor and support you during your qualification.
You work at your own pace but should expect to take around 12 months to complete your course. We encourage learners to use our e-portfolio system – Learning Assistant.
Input includes attendance at Eden Training to develop the skills you need, through structured teaching sessions, this is discussed and agreed at interview.
An enhanced DBS (CRB) check will be required at the start of the course.
Funding Options
We have fully-funded Apprenticeships available for those aged 16-24. The Apprenticeship framework consists of CACHE level 2 Certificate for the Children and Young People's Workforce; 12 hours First Aid; Employment Rights and Responsibilities unit; Functional skills at level 1 in Maths, English and ICT.  You will need to be employed for a minimum of 30 hours a week.
If you have GCSE's within the last 5 years they may exempt you from all or part of the functional skills.
We also currently have some funding available for those aged 19+ so please get in contact to find out more about this.

LATEST NEWS
FULLY-FUNDED CHILDCARE LEVEL 2 COURSE
Get in touch to find out if you are eligible for a fully-funded childcare level 2 course as we currently have full and part funding!
LATEST FUNDRAISING!
Thank you to everyone who donated to our various fundraising events we had running through December, we raised an amazing total of £312.00!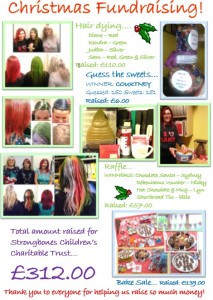 WHAT's IN A NAME?
At Eden Training Ltd we are proud of our name and our reputation. Don't get confused by other providers with similar names ... read more
FULLY-FUNDED COURSES FOR 16-18 YEAR OLDS
Level 1 & Level 2 Childcare courses available - Classroom based & Apprenticeships!
QUALIFIED CHILDCARE ASSESSOR WANTED
As we are expanding we are currently looking for a qualified Childcare assessor to join our team... read more
ACCREDITED SAFEGUARDING LEVEL 3 TRAINING
This course is accredited by CACHE and is great for ensuring Safeguarding knowledge is kept up to date. ... read more
APPRENTICESHIP GRANT FOR EMPLOYERS OF 16-24 YEAR OLDS
Employers you could be eligible for a £1500 Apprenticeship Grant. It's called AGE 16 to 24 and aims to support businesses to recruit individuals aged 16 to 24 into employment though the Apprenticeship programme. ... read more